Donor-centric digital storytelling for optimal fundraising outcomes in 2021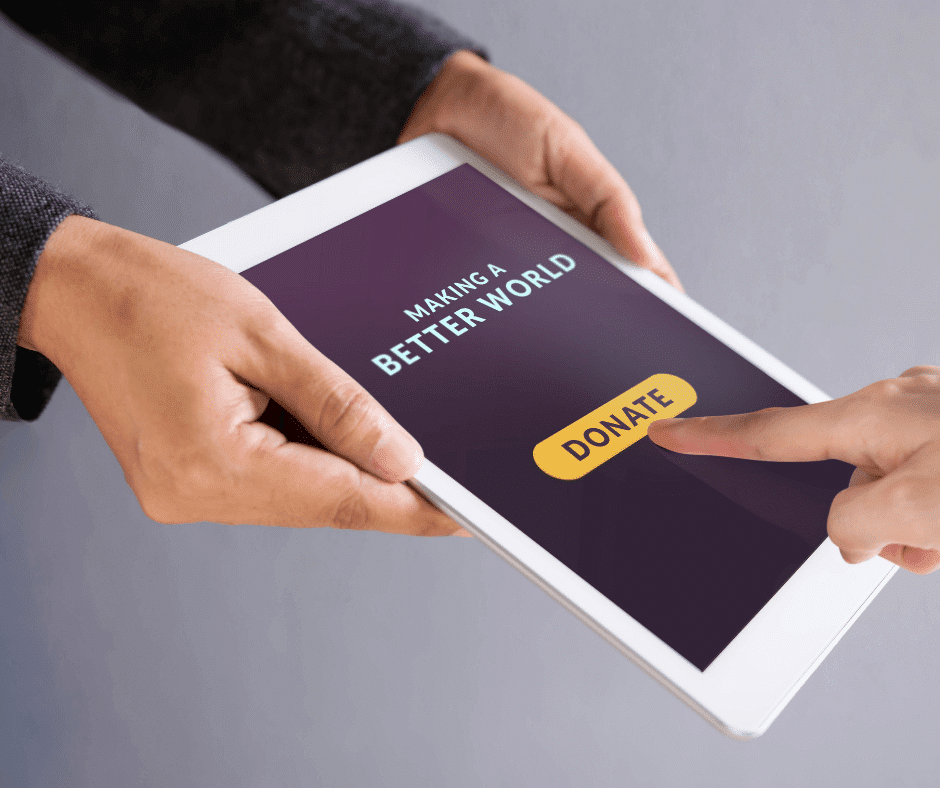 The new normal and its opportunities
As the for-purpose sector traverses through the challenges of COVID-19, it has been evident that donor support has never been more critical, be it a cause directly impacted by the pandemic or otherwise. A key development of these circumstances was the need for the rapid digital transformation of both internal processes and external donor communications for charities. While this paradigm shift brought about a series of challenges, it also opened up a plethora of opportunities with a wider audience for charities to increase donors and revenue at a lower cost.
Taking a look at global social media adoption in 2020, the statistics are phenomenal as expected. A 9.2% increase was recorded in global social media users from January 2019 to January 2020, prior to the full impact of COVID-19. However, a staggering 12% increase in social media adoption was recorded only for ten months from January to October 2020 (Digital 2020 October Global Statshot Report by 'We are Social' and 'Hootsuite'). Quarterly reports by the same sources further illustrate that in January 2020, 3.8 Billion social media users were present and by October 2020, the number had increased to 4.1 Billion users worldwide with an average of nearly 2 million new users joining in every day.
The challenge
These statistics clearly illustrate the growing potential of social media platforms for fundraising and growing various forms of support for charities such as attracting volunteers and creating awareness. However, with an increasing presence of charities and higher levels of content clutter on social channels, the challenge of attracting and retaining attention for your content is significantly greater than before.
Although the typical social media user spends 15% of their waking life engaging with social content, the ongoing exponential increase in content by producers and disseminators each day has reduced the attention span of users per piece of content drastically. Today every individual with a social media account on any given platform is a content creator. Therefore, to stop your target audience from scrolling past your content, focusing on donor-centric communications should be a critical component of your 2021 digital strategy.
Implementing a donor-centric digital communications strategy
While for-purpose organisations communicate the amazing work their people do across social channels quite well, it is now a necessity to shift to demonstrating how donors empower change. Most success stories in the last few months amid the pandemic were based on donor-centric communications that demonstrated donor impact and compelling donor care through digital channels.
Getting attention
When implementing a donor-centric digital communications strategy that will stop your users in their tracks during their daily feed scrolling, three key factors need to be prioritised. These include:
Identifying, segmenting and targeting your audience (A more personalised approach)
Creating donor-centric digital stories with a conversion focus
Monitoring your ROI – What works and what doesn't to focus on improvement
The first step to a compelling digital content strategy is to understand your audience. It is imperative to  look at your engaged audience on Facebook, LinkedIn, and other platforms, identify their behaviours and specific interests and ensure that the content delivered is personalised and well-focused to meet the needs of various segments. Today, a monotonous content strategy is likely to go unnoticed, but a relevant and personalised approach is likely to gain momentum.
When creating donor-centric digital stories, a few key ingredients are required. These include (1) relevance and relatability to the donor (2) Visual assets for engagement (3) emotional appeal and demonstration of impact and (4) creating the need to take action (conversion focus). The content has to relate to the donor at a personal level where it shows how your cause is close to their heart and how your organisation is a key catalyst in driving the change they desire.
A visual asset in the form of a video or image has been observed as the most effective format for social media content in garnering higher engagement. Therefore, in your digital storytelling, a visual asset is much more likely to demonstrate the effect of the message. The tonality of your content should appeal emotionally to your target segments with interest in various posts. Demonstrating the impact of their support and hailing your supporters as heroes will instill a sense of ownership which is likely to increase your fundraising and digital network expansion potential.
It is also important to have a conversion focus in your donor-centric posts. While content can be compelling and interesting, it is important to remember your destination and the goals of implementing the donor-centric content strategy. Set specific goals for each piece of content, be it making a subtle ask for support by demonstrating the impact of donor support or calling for volunteers by demonstrating the impact of volunteerism on mission fulfillment. It could also be in the form of asking your audience to share and create awareness of your cause to expand your supporter network.
Last but not least, monitoring the return on your social media investment is crucial for success. This does not only apply to paid campaigns but your organic content as well. A weekly or fortnightly exploration of content engagement trends is critical to harvesting the best results and having effective content on an ongoing basis based on facts. Each for-purpose organisation is unique although it operates in the same sector. Therefore, it is important to understand what content works, what doesn't, and what is likely to go unnoticed.
It's ok to have a healthy mix of content
While the above should be your predominant focus for 2021, it is also important to have a balance in your content strategy with a variety of appeals to create peaks and troughs in engagement. This approach will highlight the conversion-based posts more. While donor-centric storytelling and digital communications should be 70% – 80% of your overall content plan which is focused on conversions, having a mix of generic or organisation-centric content for the remaining 20% – 30% is ideal aiming at average engagement. The balance between these two will deliver a well-engaging digital content strategy.
Most importantly, your donor-centric content strategy should be flexible and be prepared to pivot to ever-changing audience needs in the new normal in order to drive change and further your mission.